Kentucky Center for Agriculture and Rural Development
Kentucky Center for Agriculture and Rural Development
Mission
The Kentucky Center for Agriculture and Rural Development (KCARD) is a non-profit organization established to facilitate agricultural and rural business development in Kentucky. We provide educational opportunities, technical assistance, and business support services to new and existing agribusinesses.
Overview of Organization
KCARD staff members meet one-on-one with clients to determine their needs and what goals they have.  The KCARD team has worked with hundreds of businesses over the years. That experience enables KCARD to find and deliver the resources needed for that particular individual, business, or organization – whether that be help writing a business plan, investigating the feasibility of a new business venture, or finding financial resources appropriate to that client. KCARD is the leading expert on the cooperative business structure in Kentucky, having helped cooperatives across the state develop and expand.
Contact
Myrisa Christy
Email
Website
Social Media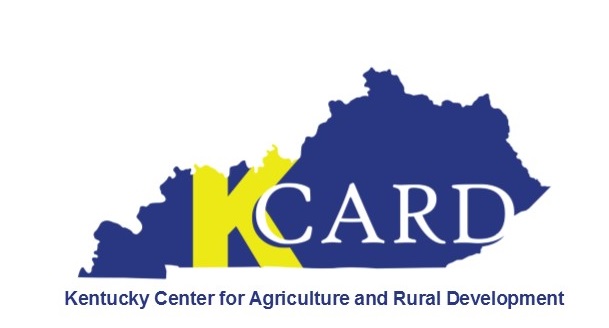 KCARD
411 Ring Road, Elizabethtown, KY 42701